ACT-Solutions Collaborative Abilities™

Integrative collaborative medical, legal and rehab professional team processes create early, non-adversarial solutions in:
Disability & Administrative Determinations
Medical Reclassification & Eligibility for Benefits
Insurance Coverage
Appropriate Education
Accessibility & Accommodation
Functional and Vocational Rehabilitation
Transition to Meaningful Work and Self-Support
We focus on the development and implementation of early non-adversarial interdisciplinary collaborative conflict resolution processes; research validating novel advanced collaborative team-based therapeutics, rehabilitation and well-care protocols; interest-and-needs-based collaborative conflict resolution skill-building and professional development in interdisciplinary collaborative team practice for healthcare, rehabilitation, legal and insurance professionals, educators, public benefit agency and institutional executives, administrators and workers; public education and pilot programs.
ACT-Solutions Collaborative Abilities demonstrates and normalizes how specially trained interdisciplinary collaborative professional teams can produce better health, educational, rehabilitation and vocational outcomes for seriously injured and disabled adults and children with special needs, reducing long-term dependency care costs and the burden on families, courts, administrative agencies, insurers, and tax payers.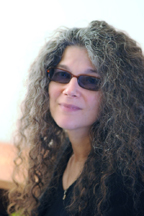 Claire Spector, JD, CDFA
Project Director, Collaborative Abilities™
A mediator since 1979, Claire has over 27 years experience as a NY attorney and as a senior executive specializing in business development, commercial applications of technology, venture philanthropy, nonprofit- and collaborative co-ventures.
Claire is co-chair of the Collaborative Council of the Redwood Empire (CCRE) Civil Collaborative Practice Committee, Founder and Editor of the CCRE Civil Collaborative Practice Journal and serves on the CCRE Education and Training, Website and Protocol Committees. She is a member of the International Academy of Collaborative Professionals Civil Probate and Business Subcommittees, ABA Section of Dispute Resolution Collaborative Law Subcommittee and the ABA Tort Trial and Insurance Practice Alternative Dispute Resolution Subcommittee on Psychology of Conflict Resolution.
Claire holds a B.A. in Political Science from City College of NY and a J.D., from Cardozo School of Law. She has more than seven years of professional training, and 17 years experience, as a natural medical self-care researcher and educator.
She is co-founder, President and CEO of Advanced Collaborative Team Solutions, Inc., and serves as a member of the Executive Committee of Board of Directors.
For more information, please contact ACT-Solutions Collaborative Abilities Project Director Claire Spector,
c.spector@act-solutions.org

or call 1.707.494.6503.