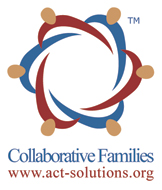 ACT-Solutions.org Collaborative Families Benefit
Fambul Tok
A Film About The Power of Forgiveness
One Night Only
Tuesday, July 8, 2014 • 7:00 to 9:00 PM
Rialto Cinemas Sonoma County,
6868 McKinley Street, Sebastopol, CA 95472

Benefit Tickets are available for $15 at the Rialto Cinemas Sonoma County or

Rialto Cinemas online
For more Fambul Tok benefit event information:


Rialto Cinemas online
Email

2014FambulTok@act-solutions.org
Call 707.494.6503 
All proceeds benefit
Collaborative Families
For more information,

Collaborative Families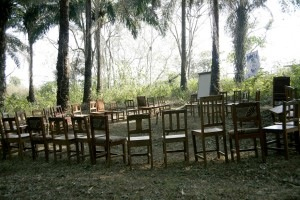 © Photo, Sara Terry
Site of Fambul Tok Kailahun Community Consultation
Fambul Tok
A Film About The Power of Forgiveness
Sara Terry's powerful, award-winning film documents the rebuilding of a nation on the foundation of forgiveness.
A How-To-Guide on Peacemaking, Reconciliation, Trust-Building, Shared Healing and Transformation, featuring the work of Fambul Tok founder, humanitarian and conflict "resolutionary", John Caulker, and dedicated colleagues and community members, as they reweave the fabric of Sierra Leone together...healing one person, one family, one community, one district at a time.
Fambul Tok's Press
"Director Sara Terry brings a career's worth of journalism experience to this assured filmmaking debut that examines John Caulker's Fambul Tok organization, which addresses the deep wounds created by a decade of civil war in Sierra Leone." 
— Hollywood Reporter
"Philosophers and theologians have long maintained that there's tremendous power in the act of forgiveness, though rarely has its impact been illustrated as eloquently as in this documentary. Those interested in alternative means of making peace will be intrigued by the quiet power of this profoundly moving film."
— VitalLife.me
"The message of forgiveness is something we can all take away from this film, and perhaps by watching, we'll find ways to make our own lives better."
— Female Eye Film Festival
Q & A with Special Guests 
Fambul Tok Sierra Leone National Peace Mothers Coordinator Micheala Ashwood & Volunteer Sara Waldheim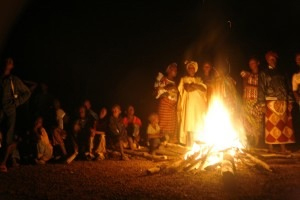 © Photo, Sara Terry • Fambul Tok Bonfire Ceremony
Special Bonus Short Film
Sonoma County Premiere
The Peace Mothers
In the deep healing of disclosure, apology, forgiveness and reconciliation, Sierra Leone's women are finding their voices and their individual and shared power to heal and lead. This five-minute short features  Sierra Leone's Peace Mothers transforming the Fambul Tok peacemaking process into a peacekeeping approach ... rebuilding kinships, community, civic, participatory governance, educational and economic life for all.
Kids Tok Peace Clubs born out of Fambul Tok's peacemaking process are flowering and making peace in schools in Sierra Leone, the UK and in the USA.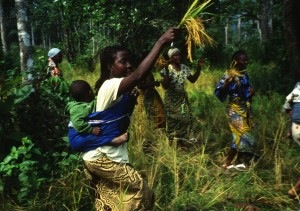 © Photo, Sara Terry
Women Celebrating a Rice Harvest on a Community Farm
in Madina, Kailahun District,
which brought victims and perpetrators to work together
after a local Fambul Tok Ceremony
ACT-Solutions.org
All proceeds benefit 501(c)(3) nonprofit Advanced Collaborative Team Solutions, Inc. ACT-Solutions.org projects. Last year we provided more than 650 hours direct sliding-scale and pro bono professional mediation, facilitation and collaborative support services not otherwise available to low and moderate income clients with complex matters. We are expanding our services. Your tax-deductible contributions make our work possible.
ACT-Solutions.org Collaborative Families's Benefit Screening is made possible with generous support from Fambul Tok Founder, John Caulker, Catalyst for Peace Founder, Libby Hoffman, Rialto Cinemas and Ky Boyd.
Advanced Collaborative Team Solutions Thanks
Ky Boyd, Melissa Hatheway, Rialto Cinemas
Bill Andrews
Andy's Farm Produce, Sebastopol
Adrienne Arsht
Micheala Ashwood
Calvin Simmons Center for the Arts
Ty Caton, Sonoma, CA
John Caulker
Divine Delights, Petaluma. CA
DER.org
Flavor Bistro, Santa Rosa, CA 
Kathy Henschel
Libby Hoffman, Chloe Beaven & Catalyst For Peace
Conway & Leslie Jones
Little Vineyards Family Winery, Sonoma County
Muscardini Cellars, Sonoma, CA
Oliver's Market, Santa Rosa, CA
Piedmont Piano, Oakland, CA
Sarlo Family Foundation
Shelton's Natural Foods Market, Healdsburg, CA
The late Barbara Spector-Karr and Friends
Gerald D. Rape
Dr. Charles Sepos
Rodney Strong Vineyards, Healdsburg, CA
Sara Waldheim
Trader Joe's, Santa Rosa, CA
Harvest Moon Estate & Winery, Santa Rosa, CA
Our Board, Volunteers and Contributors Like You!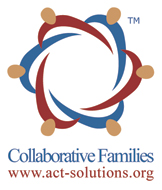 About Advanced Collaborative Team Solutions, Inc.
Our federal tax-exempt 501(c)(3) nonprofit is celebrating five years of providing high quality, free and sliding-scale direct professional collaborative conflict resolution, mediation and interdisciplinary facilitation services not otherwise available to low- and moderate income clients.
Our collaborative teams and ACT-Solutions.org projects address complex family, healthcare, disability, insurance coverage and benefits, eldercare, and end-of-life issues.
To support our work, please send your tax-deductible contribution to: ACT-Solutions.org, 829 Sonoma Ave, Santa Rosa, CA 95404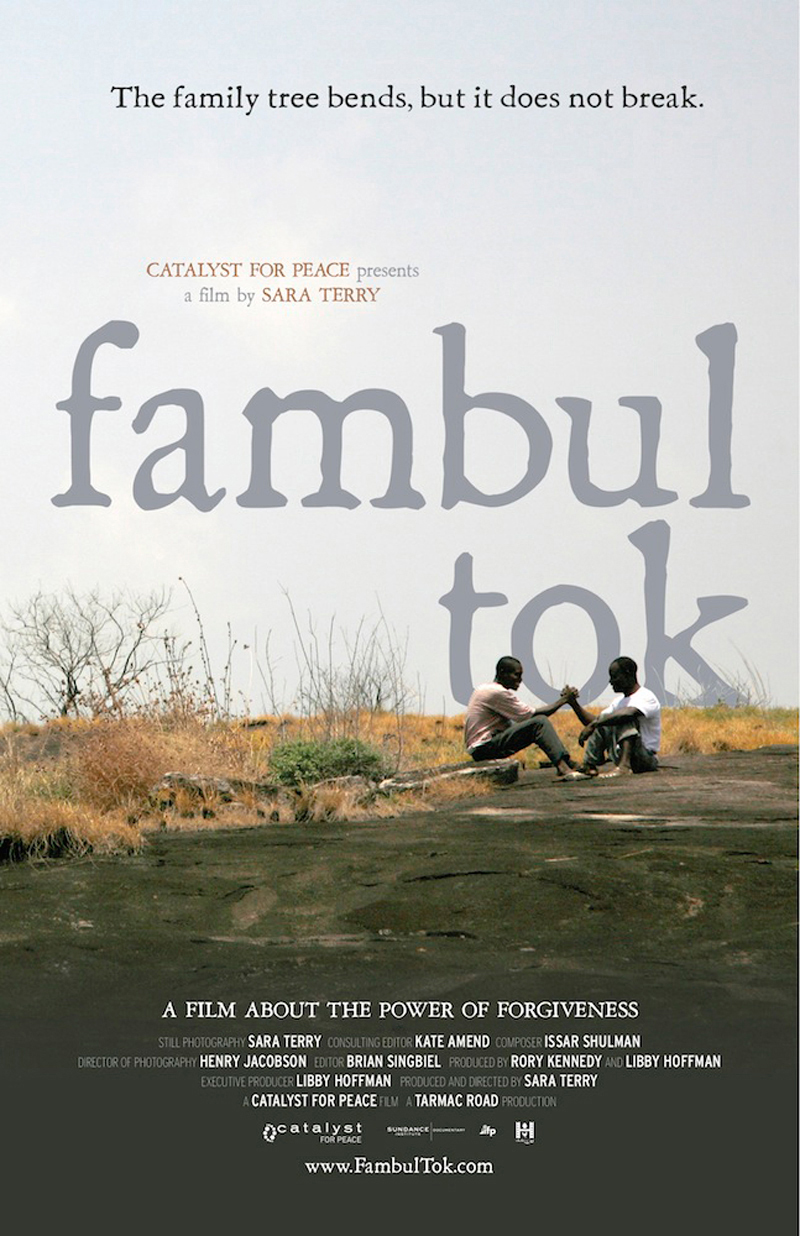 An Evening with Natasha

Classical Recording Foundation's
2010 Young Artist of the Year &
2006 Gilmore Young Artist


Natasha Paremski
Performs Chopin, Brahms & Rachmaninoff

Piedmont Piano Company Hosts a Benefit Recital
For ACT-Solutions' Collaborative Families

Tuesday, October 18, 2011, 7:00 PM
Benefit tickets $100, $50, $25
Piedmont Piano Company
1728 San Pablo Avenue at 18th Street
Oakland, CA 94612
In the Performing Arts District of Downtown Oakland
Near 19th Street Oakland BART

A VIP Reception & CD Signing
Celebrating Natasha's New Debut Solo CD Release
Follows the Recital

All proceeds benefit
Collaborative Families
For more information, Collaborative Families

"Paremski performs with flawless technique and unbeatable energy." ~ BBC Music Magazine

"A young pianist of prodigious technique and striking stage presence." ~ The Washington Post

"And can she play! Technique to burn, magic hands, solid rhythmic control, sensitive pedaling, mature stage presence, a real feeling for lush romantic music, the ability to handle blazingly rapid passagework, beautifully executed trills, and all made to look very easy and completely professional by displaying no excessive, unnecessary, or irrelevant body mannerisms." ~ San Francisco Classical Voice

24-year-old pianist Natasha Paremski's consistently striking and dynamic performances reveal her astounding virtuosity, voracious interpretive abilities, musical sensibility and flawless technique. Born in Moscow, Natasha studied at the San Francisco Conservatory and at Mannes College of Music. Natasha has toured extensively around the world and her appearances with orchestras include the symphony orchestras of San Francisco, Baltimore, Toronto, Houston, and Dallas, the Los Angeles Philharmonic, Royal Philharmonic Orchestra, Royal Scottish National Orchestra, Tonkünstler Orchestra, Kremerata Baltica and National Symphony Orchestra of Taiwan. She has also given recitals at London's Wigmore Hall, the Auditorium du Louvre in Paris, the Schloss Elmau and Verbier festivals, on the Harriman Jewell series and on the Rising Stars Series of Gilmore and Ravinia. natashaparemski.com

Master of Ceremonies Dr. Charles Sepos is Host of Curtain Call, airing Fridays, 12:00 - 1:00 PM, Pacific Time, on NPR affiliate KRCB FM Radio 91.1 FM and 90.9 FM in Western and Northern Sonoma County, Bay Area Comcast Cable channel 961, streaming live at krcb.org, and podcasting at krcb.org/curtain-call
ACT-Solutions Collaborative Healthcare Dialogues Project Director, Kathleen Clark
chosen to participate in the first
Leadership Summit for Patient Activists
and Partners in Quality and Safety
by The Institute for Healthcare Improvement (IHI)


Kathleen Clark

ACT-Solutions Collaborative Healthcare Dialogues Project Director, Kathleen Clark, was recently chosen by The Institute for Healthcare Improvement (IHI) to participate in the first Leadership Summit for Patient Activists and Partners in Quality and Safety.

The formal session, to be held on Sunday, December 5, 2010, will gather 50 patients and patient activists for a half-day formal session at the 22nd Annual National Forum on Quality Improvement in Health Care in Orlando, FL, to change the care dialogue.

This novel, invitation-only event will bring together patients, family members, and patient activists to form a coalition with a shared agenda including:

Examining the role of patients, families, and the public in health reform
Realizing the possibilities, power, and synergy of coming together
Outlining the key messages that advocate organizations collectively want to convey
Imbedding patients and patient activists as integral ongoing partners in the work of IHI

Institute for Healthcare Improvement webpage

YouTube VIDEO: 2010 IHI Forum

PDF of video transcript
Bringing Healing to Law and Medicine

ACT-Solutions Collaborative Healthcare Dialogues Director Kathleen Clark Convenes
Civil Collaborative Law Symposium at
National ABA Dispute Resolution Meeting

More than 100 legal, medical, mediation, insurance, patient safety, hospital accreditation and allied professionals traveled from around the US and the world, for a series of panels on non-adversarial collaborative conflict resolution processes in healthcare, business, employment, estates, trusts and probate matters on April 7, 2010 in San Francisco.

Actor James Woods, his family's attorney, Mark Decof, and Sandy Coletta, MBA, CEO of the Kent Hospital in Warwick, RI debriefed how they used collaborative dialogue, disclosure, apology, compensation to settle a heavily litigated medical error case brought after James Wood's brother, Michael J. Woods, died following a medical error at Kent. Chaired by Kathy Clark, JD, PhD, MAM, the Symposium was co-sponsored by three sections of the American Bar Association and provided attendees an opportunity to participate in an afternoon collaborative medical error case role play. ACT-Solutions' Collaborative Eldercare, Estates Trusts & Probate Project Co-Director, Bill Andrews, JD, LLM; ACT-Solutions Collaborative Workplaces Director, Jeanne Fahey, JD, and ACT-Solutions' President & CEO, Claire Spector, JD also participated as presenters.

PDF of ABA Announcement
The Buddha of the Piano: Leopold Godowsky
A Critically Acclaimed New Film
Conceived and Performed by
Antonio Iturrioz

ACT-Solutions' Collaborative Families
World Premiere Benefit Screening
Rialto Cinemas Lakeside, Santa Rosa, CA
March 25, 2010

More than 200 attendees and significant volunteer, financial and in-kind support from the Sonoma County Collaborative Practice, legal, business, mediation and arts communities made the Collaborative Families Pilot Project benefit screening of Antonio Iturrioz's critically acclaimed new film, The Buddha of the Piano: Leopold Godowsky, a great success.

ACT-Solutions' Collaborative Families thanks critically acclaimed filmmaker/pianist, Antonio Iturrioz, Mary Jacobson, Ky Boyd and Melissa Hatheway of Rialto Cinemas Lakeside, Dr. Charles Sepos, KRCB 91-FM, Transcende.com Graphics, the Sonoma County Superior Court Family Law Judges & Family Law Facilitator, Legal and Community Agency Execs and a host of individual donors from Sonoma County and across the country who contributed in support of our work.

All funds raised are dedicated to making sliding scale collaborative professional support accessible to income-eligible self-represented Sonoma County families committed to raising emotionally healthy children and achieving sustainable family incomes.

PDF of Program
1.707.494.6503 • info@act-solutions.org